UPDATE 12-2016: The label has been moved when compared to older versions. You can change the label by following these steps:

Changing the Default View label
To change the "Default View" label on the filter dropdown:
Navigate to the following file in the plugin file:
mapifypro-master > templates > map.html.php

You can do a search for 'Default View' without the quotes and find 2 instances (on lines 39 and 98). One is for the dropdown and the other is for the interactive list beneath the map.
Screenshots for reference: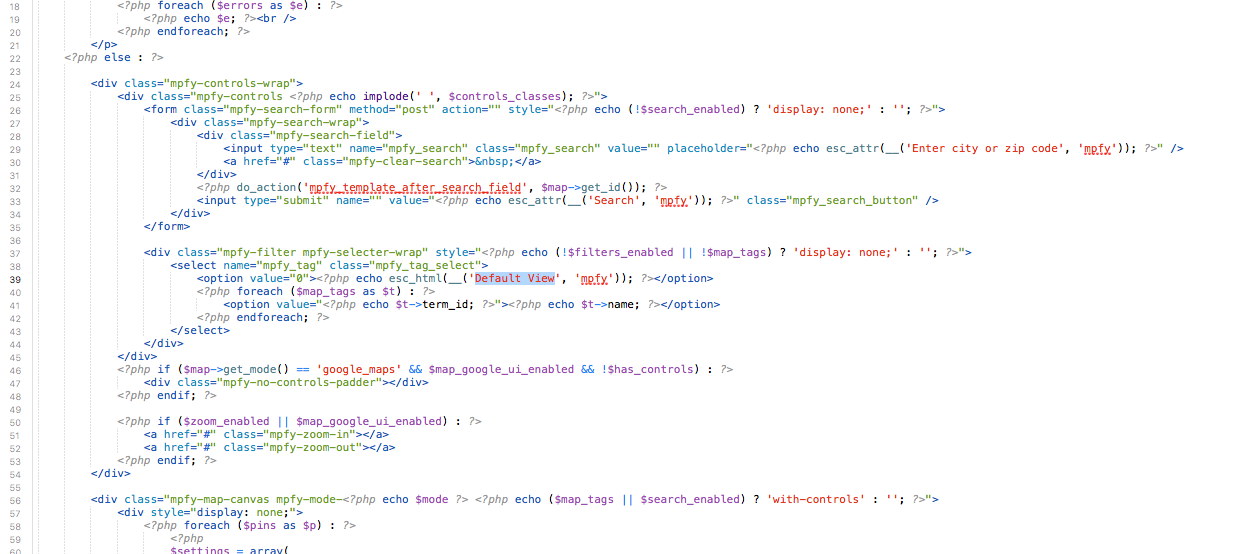 Changing the Search label:
To change the Search label:
On line 162, you'll find the following code:
<input type="text" name="mpfy_search" class="mpfy_search" value="" placeholder="Enter city or zip code" />
-Simply change the "Enter city or zip code" to change the default message that appears within the search field.