Symptoms
The Interactive List of Locations feature is enabled on the map but the Interactive List is not showing on the map page.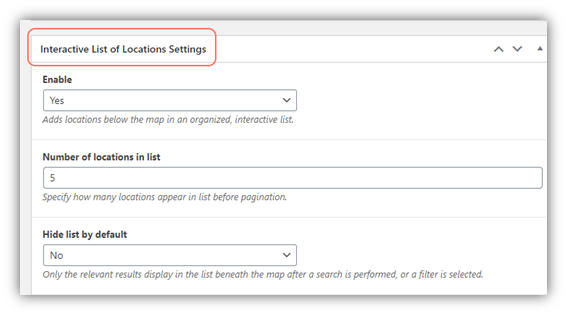 Explanation
This may be due to no Map Filter Tags added on the map locations.
Resolution
You will need to add Map Filter tags to your Map Locations for the interactive list of locations to appear beneath the map. It is a three-way process: creating location tags, adding these tags to the map, and adding the tags to the map locations. The complete guide on adding Map Filter tags is found on this link.
Once the above steps have been completed, then the Interactive List should now appear on the Map page.