The Interactive List of Locations Feature of MapifyPro
This feature allows a fully interactive list that can be placed beneath the map. It provides quick previews of each location, group locations by topic, and more. On click, the list item expands to show location details, and highlights the location on the map. Below are images of a map with an enabled Interactive List.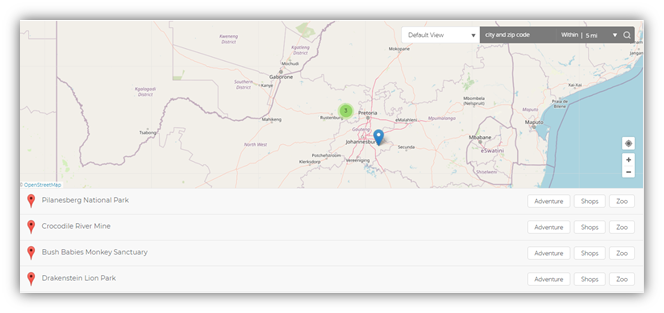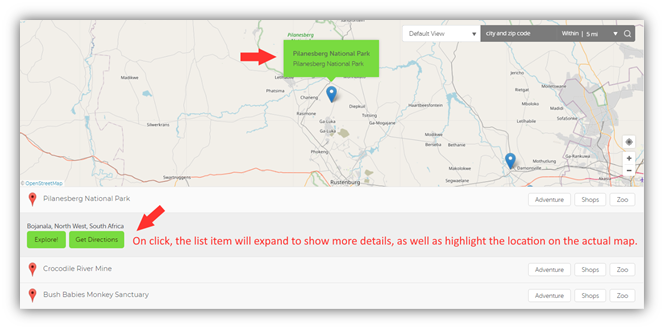 Pre-requisite: Creating Map Filter Tags on the Map
The Interactive List of Locations feature requires adding Map Filter Tags in order for the list of locations to appear. The complete guide on adding Map Filter Tags is provided through this link.
Enabling the Interactive List of Locations Feature on the Map
1. Log in to the WP admin site.
2. Navigate to Maps within the MapifyPro plugin.
3. Click on 'Edit' for the required map.
4. Scroll down to the Interactive List of Locations Settings and click General Settings where you place the following details:
Enable: Choose 'Yes' from the dropdown list.
Number of Locations in list: (Specify how many locations you want to appear in the list before pagination)
Hide list by default: (In most cases, this is set to 'No.' If 'Yes' is chosen, only the relevant results display in the list beneath the map after a search is performed, or a filter is selected).