How Many Pins Will Appear on the Map When Searching
It is not always guaranteed that only one tooltip/pin will appear for every search result, especially if the searched location has nearby locations that were tagged on the same Map. The below image is an example of a searched location with nearby areas; a total of 4 pins displayed on the map upon searching a specific location.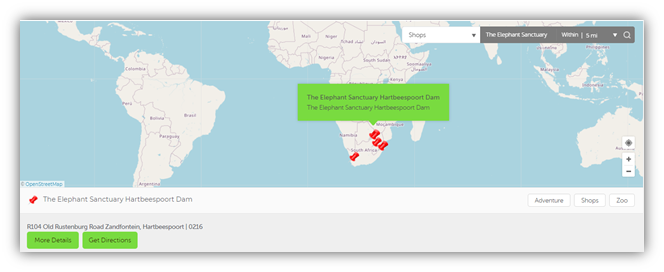 For such cases, the only way to display just one pin/tooltip is for the visitor to manually adjust the Zoom level (to the closest possible view) once the searched location appears on the map. In the below image, the pins of the nearby locations are no longer visible upon zooming the map in.