Symptoms
The CrowdMaps add-on is enabled in your Map but the plugin is no longer working properly as expected.
Explanation
This happens when using an old version of CrowdMaps.
Resolution
You will need to install the updated version of CrowdMaps on your WordPress site. Below are the steps:
1. Re-download the plugin from your My Account page https://mapifypro.com/my-account/, then save the zip file in a convenient location.
2. Log in to wp-admin and navigate to Plugins section.
3. Click Add New > Upload Plugin.

4. Click on 'Choose File.'

5. Choose the Crowdmaps zip file (which you have recently saved) and click on 'Install Now.'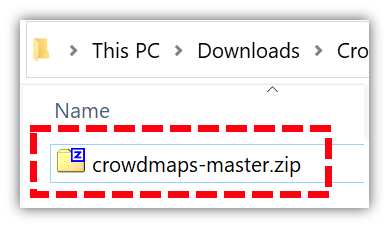 6. If CrowdMaps was previously installed on your site, this message will appear. Please choose the option, "Replace current with uploaded."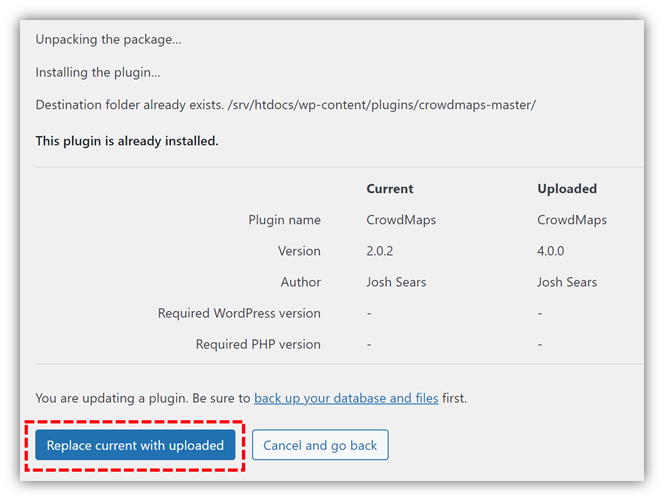 7. Complete the setup for the install and this will allow for the updated version of CrowdMaps to be installed on your WordPress site.